Salut!
Long time, no see... again. So let's jump straight in and see what happend since the last article I posted on my blog!
The New Year's Eve was kind of bizzare because I was ill and stayed awake until two in the morning with the friends of my host siblings. It was really cool, but there was one moment that really expressed my life back then. At midnight we were outside in the centre and everyone shouted and hugged each other and I stood there all alone. Then a few seconds later my host sister hugged me and everything was cool. But that little moment I felt all alone, happy and sad at the same time.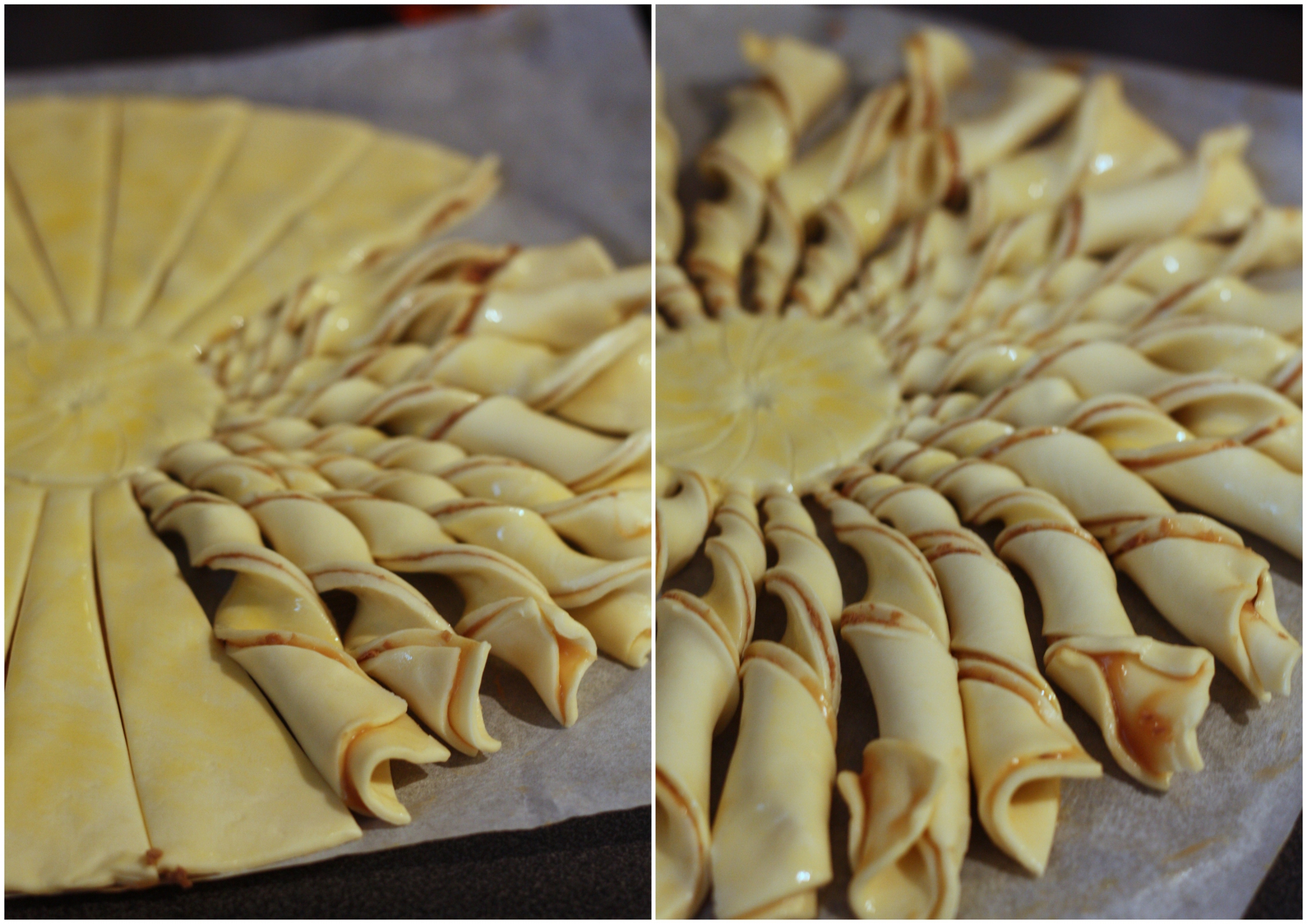 This years first weekend (
2nd - 3rd January
) I stayed at a friend's house overnight (yes, I do have Belgian friends now, great right?) and we did an awesome cake. It was really great and pretty, but I only have a blurry photo of it and my friend making weird faces so in the picture here you can see the base we tried to do. Ours turned out to be quite different but really, really good!
There is a belgian tradition that you cut a "Galette des Rois" in the beginning of January and this year it was the 6th. Basically you buy a special cake and everyone around the table chooses a piece. Then you cut it and whoever finds a little figure in his piece of cake is the king and can wear a crown... I didn't win, but I ate the cake and it was sooooooooooooo good! If you ever come to Belgium in this time, I really recommend trying it out.
After that school started again and there is nothing interesting to talk about. The first week flew by, I did some book blogging, learned and slept, kind of. But then the Weekend of Oratoire (8th - 10th January) came and it was awesome. On Friday afternoon me and my friend bought some sweets and other stuff and in the evening we all left with the train to Tournoi. The evening was full of fun games and we, girls, stayed awake talking for a long, long time. At night the boys tried to make a canadian night for one of the girls' rooms, but it was a bit lame as they woke up other people in the building. On Saturday afternoon we had a game in the city center, got sweets at Carrefour (That's why you do games in the center, right?) and in the evening there was a mass. Then came the night when we - the girls made our Canadian revenge. Basically it turned out to be realy fun, but we had a lot of cream left which we ate with waffles on Sunday in the train back home. I'm really thankful for having all my friends in the Oratoire, I cant say that enough times...
This isn't Cheshire cat...
Don't watch special episode of BBC Sherlock before going to the weekend... It's scary.
We're learning about what the mass is all about... Jeasus Happy Meal!
Stay tuned for more updates coming soon - I' m just waiting for some photos to arrive so I decided to cut the article off here ;)
Marky